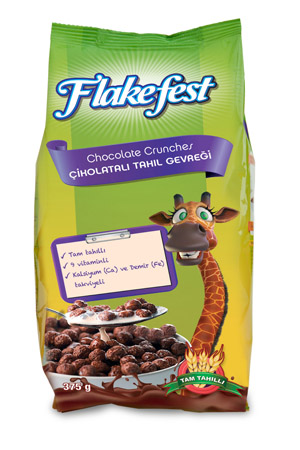 Whole wheat Cereal| 250 gr

Ingredients:
Grain mix [whole wheat flour (%40), corn flour, rice flour], granulated sugar, chocolate (% 10,3) (granulated sugar, cacao powder, cocao butter), demineralized whey powder, defatted cacao powder, hazelnut oil, salt, vanillin.
Vitamins & Minerals:
Vitamin C, Vitamin E, Niacin, Pantothenic acid, Vitamin B6, Riboflavin (B2), Thiamin (B1), Folic Acid, Vitamin B12, Calcium and Iron.
None of our products contain lard oil and its additives.